Cook & Son's Custom Bats
Cook & Son's main focus is customized bats. We offer custom bats of varying sizes and shapes. You name it. We make it. Your size, your shape, your color, your signature. Below are several samples of C&S custom bats:

SZ14 (Scott Zuidema - 33" - Flared Knob - Maple)





PGE-71 (Philip Escandon - Classic Style - Ash)




"Thorn In My Hand" - Bamboo




"Fight On!" (Ben Gualberto)





C18 (Todd Cook - Black Finish - Ash)




G4 - Golden Era style (Ash - 35.25" length)

Prices for custom bats vary depending on what you want.

Click here to inquire about Cook & Son's custom bats.
---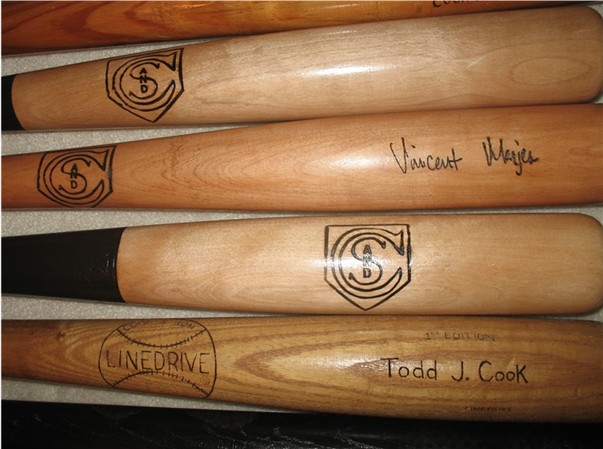 We are baseball traditionalists here at Cook & Son. That means we think "inter-league play" should mean the World Series, and baseball bats should be made of Ash. But we're accomodating folks. So long as we can get our hands on it, we will use whatever wood the batter prefers.