The Cook & Son Picture Museum: The Kingdome


The Kingdome - Seattle, Washington. Home of the Seattle Mariners - 1977-1999.
(Pictures Taken October 10, 1995 - Indians vs. Mariners, Game 1 of ALCS)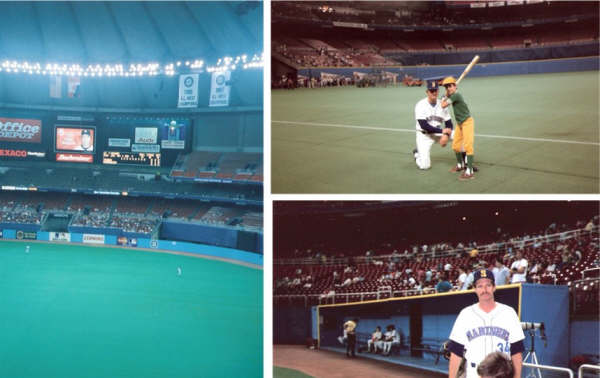 Left: Outfield circa 1999. Top Right: "Camera Day" with Coach Phil Roof showing Left and Center Fields. Bottom Right: Mariners' Dugot.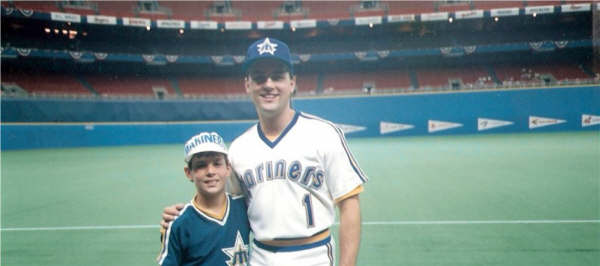 "Camera Day" with Spike Owen showing Right Field before installation of out-of-town scorboard.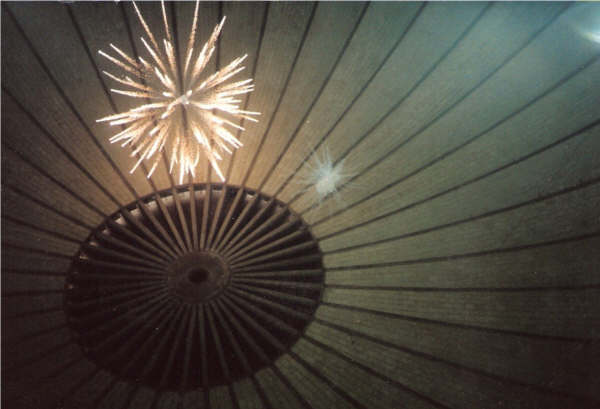 Homerun / Victory fireworks -- fireworks hung from lines dropped down from inner circle at top of Dome.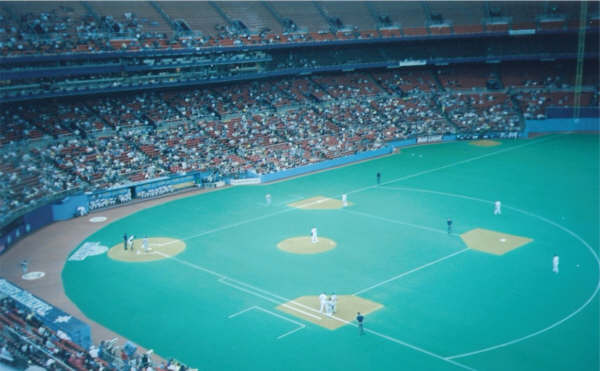 Infield looking toward third base.